Disc Unloader Back Brace w/ hot cold pack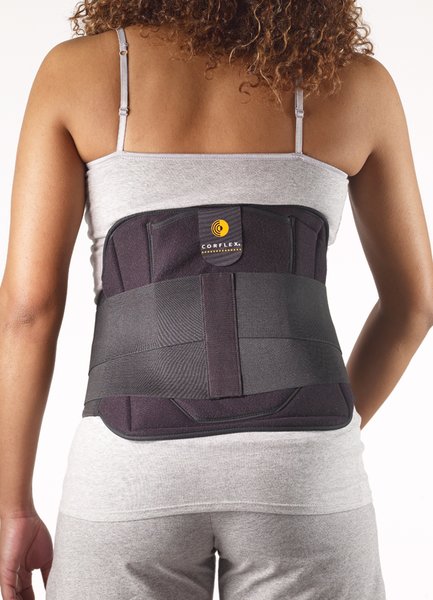 Disc Unloader Back Brace w/ hot cold pack
Disc Unloader
Measure: Waist Circumference (Inches)
XS 25"-30"
SM 30"-35"
MD 35"-40"
LG 40"-45"
XL 45"-50"
2XL 50"-55"
3XL 55"-60"
4XL 60"-65"
Designed by a leading physiatrist, the Disc Unloader provides relief from chronic or acute back pain by unloading pressure off the lumbar disc and shifting the load to the abdominal region. This brace is designed with patient comfort in mind.
Indications
Indicated for chronic or acute low back pain, discogenic disc disease, post-surgical application, strains/sprains to lumbar muscles/ligaments and postural support
Features
Unique modular design reduces intradiscal pressure through circumferential compression, standard 6" anterior and 12" posterior panels accept anatomically designed inserts along with gel pack that provides the benefits of cold/hot therapy; available with extended 10" anterior panel
Constructed of soft breathable fabric with contoured rigid A.B.S. inserts, elastic double-pulls and contact closure
Made from a breathable lightweight fabric, the modular design of this versatile spinal orthosis allows it to be used throughout the continuum of care to provide stability and support without interfering with daily activities.