Lace Align Lumbar Orthosis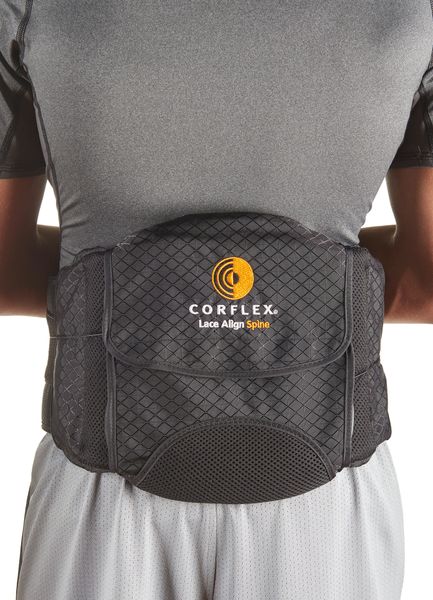 Lace Align Lumbar Orthosis
Lace Align LSO

This innovative design incorporates Outlast®, a hi-tech fabric that provides proactive temperature regulation to help manage heat and moisture beneath the brace for all-day comfort. Removable back panel allows brace to easily "step down" to a traditional back brace, offering moderate support and increased customer value.

MeasurementsMeasurement taken from waist or hip circumference. Use the larger of the two circumferences when selecting brace size.
30"45"- S/M
40"-60"- L/XL
Indications
Acute and Chronic low back pain
Lumbar muscle weakness.
Low back sprains and strains
Mechanical or discogenic lumbar pain
Prophylactic low back support
Post-operative lumbar stabilization
Degenerative disc disease
Spinal blocks
Post-operative lumbar fusion stabilization
Spondylolysis
Spinal stenosis
Spondylolisthesis
Laminectomy
Discectomy
Facet syndrome
Mode of Action
Lace Align™ Lumbar Orthoses are designed to help stabilize and decompress the spine in patients recovering from surgery or injury. Rigid anterior and posterior panels limit flexion and extension and help protect and support the vertebrae and surrounding tissues. Slide-to-adjust sizing feature significantly reduces inventory requirements with only two sizes needed to fit the majority of patients.
Features
No tools required
Adjustable for weight gain or loss
Medical-imaging friendly
Reviews