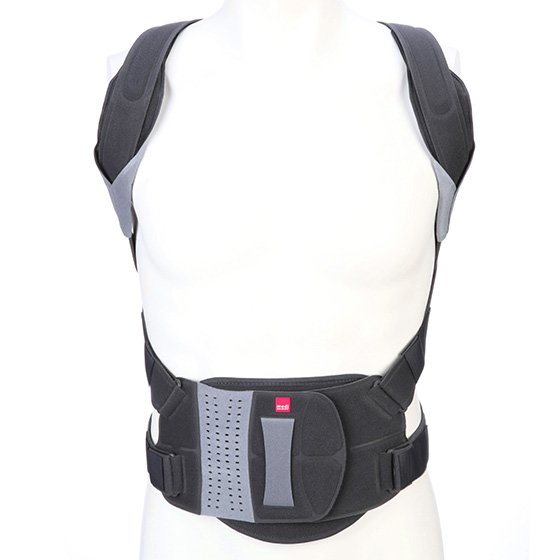 Spinomed IV
Spinomed IV
Measure: from the sacrum to just below the C7 following the spinal curvature.(Inches)
XS to 17"
SM 17"- 19 1/2"
MD 19 1/2"- 21 3/4"
LG 21 3/4" - 24"
XL 24"-26 1/2"
Indications
Osteoporotic vertebral fracture in the thoracic and/or lumbar spine.
Juvenile kyphosis.
Kyphosis with chronic back pain.
Mode of Action
Initial stabilization of the spine after osteoporotic bone collapse
Activation of the back muscles strengthens the spine and reduces hyperkyphosis
Reduces the patient's pain and promotes activity
Benefits
The new strap loops help prevent twisting of the straps.
The newly developed flexible intermediate belt ensures that there is an optimum fit and that the belt system works effectively.
Two functional straps ensure a clear, light structure and easy handling when putting it on.
Ergonomically shaped shoulder straps make it easy to put on and increase wearing comfort.
A flexible and breathable material integrated into the stomach pad provides a good fit and a high degree of wearing comfort. It also facilitates closing under tension.